And the ATD-VOS Don K Scholarship Winner Is …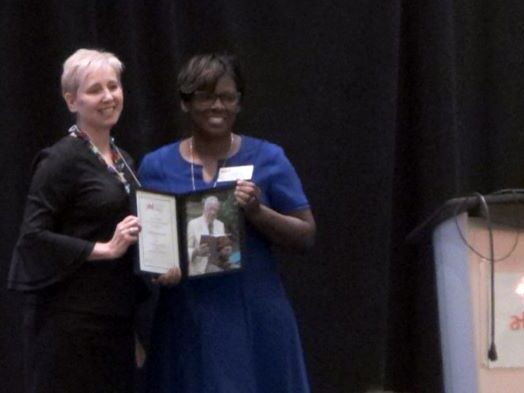 ATD Valley of the Sun (ATD-VOS) recently named Kimberle Schumann (below, left) winner of the 2017 Don Kirkpatrick scholarship. Kimberle earns a seat in a Kirkpatrick bronze certification program. She's planning to be in Dulles, Virginia, for the program on March 13-14.
Congratulations, Kimberle! Stay tuned for future updates from this new winner.
Click here to see all photos from the ATD-VOS award ceremony.