My ATD 2016 Reflections
Wendy and I are back in the office after an exciting time in Denver for the annual ATD International Conference and Expo. This was my 15th year attending and presenting. During my few minutes of reflection on the 3 days we spent in Denver, I am reminded that each of those years had its own unique flavor. 2016 was my second favorite behind 2011, which featured my dad's farewell to friends at ATD and the L&D world.
What made this one special was the soft launch of our new book, Kirkpatrick's Four Levels of Training Evaluation. The book was only made available to conference attendees, and will not be offered to the general public until October 2016. From my vantage point, it was not a soft launch at all. First, the sales of our book may have set a conference record, selling more copies than those of keynote presenters. Second, the foreign rights manager is working towards having the book translated into eight languages by the end of the year. No other Kirkpatrick book has been available in so many different languages.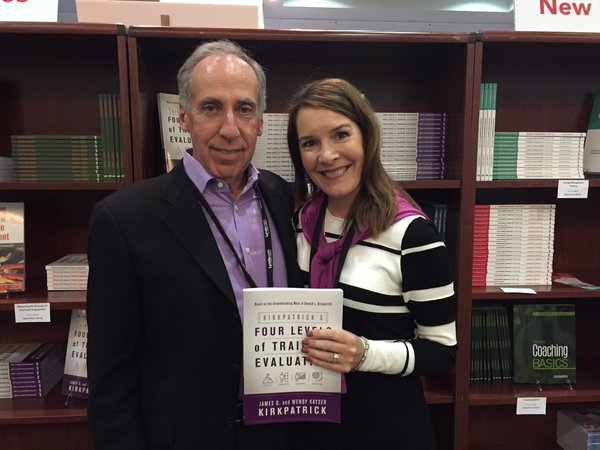 For those of you who really know Kirkpatrick, you know that numbers are only part of a story. What encourages us the most was the collective passion of the book contributors. They shared their own stories of success during concurrent sessions and at an evening reception.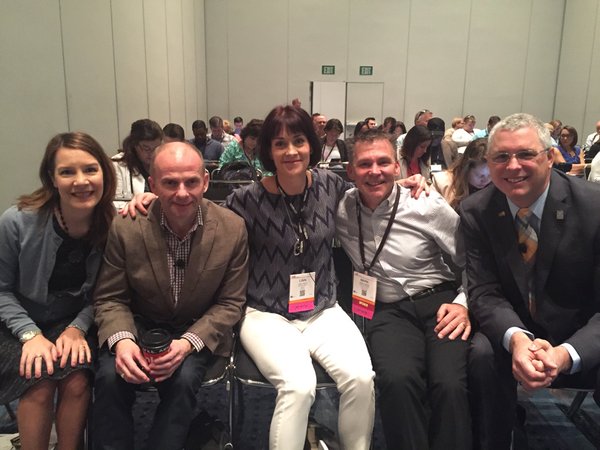 The word that describes it all for me is simply enthusiasm. We sincerely hope that this initial positive leading indicator continues to grow, not so much for book sales, but for spreading what we believe to be a much more powerful and practical evaluation model than has ever existed before.
We encourage you to be humble in spirit and bold for your mission, whatever it may be. Feel good about the positive encouragement, and don't let the negative get you down. We have many resources available that can help you on your journey. I have reviewed our recent weekly newsletter quick tips to find my top five that I think will provide specific suggestions to help you:
I also suggest you consider one of our upcoming Kirkpatrick Four Levels® Evaluation Certification Programs – Bronze Level, or call to set up a time to talk with me about our Kirkpatrick® Business Partnership Analysis.
Join the Discussion

How are you doing on your journey? Let us know. Here are some ways to join the conversation:
Don't Miss a Feature

Register with us to receive Kirkpatrick Quick Tips delivered to your inbox each Wednesday.


Additional Resources:
Kirkpatrick Four Levels® Evaluation Certification Program – Bronze Level
Kirkpatrick® Business Partnership Analysis
Kirkpatrick's Four Levels of Training Evaluation
Dr. Don Kirkpatrick's Farewell Presentation (T+D)