Dr. Don Kirkpatrick
March 15, 1924 – May 9, 2014
Learn More About The Kirkpatrick Model
Want to learn more about The Kirkpatrick Model? Visit our free Resources Library.
Dr. Don Kirkpatrick Timeline
Dr. Don Kirkpatrick Education and Professional Experience
Dr. Don Kirkpatrick Awards and Honors
1975
President of ASTD
1982
Gordon M. Bliss Award, ASTD
1997
Elected to Training Magazine's Hall of Fame
2003
ASTD Award for Lifetime Achievement
in Workplace Learning and Performance
2006
Asia HRD Congress special
award for Lifetime Achievement
2006
ASTD Award: One of four "Legends"
in Training and Development
2011
Thought Leadership Award,
ISA (Associated Learning Professionals)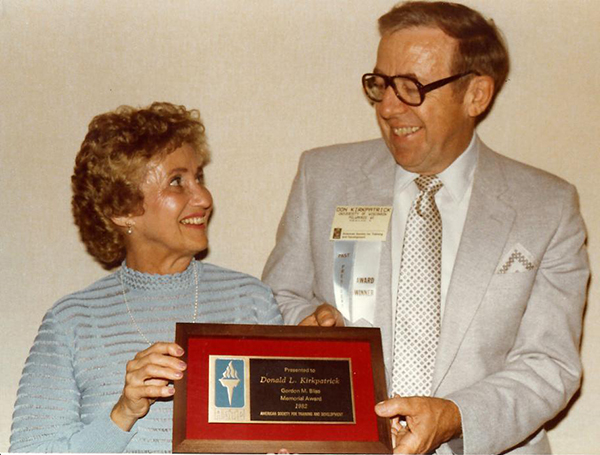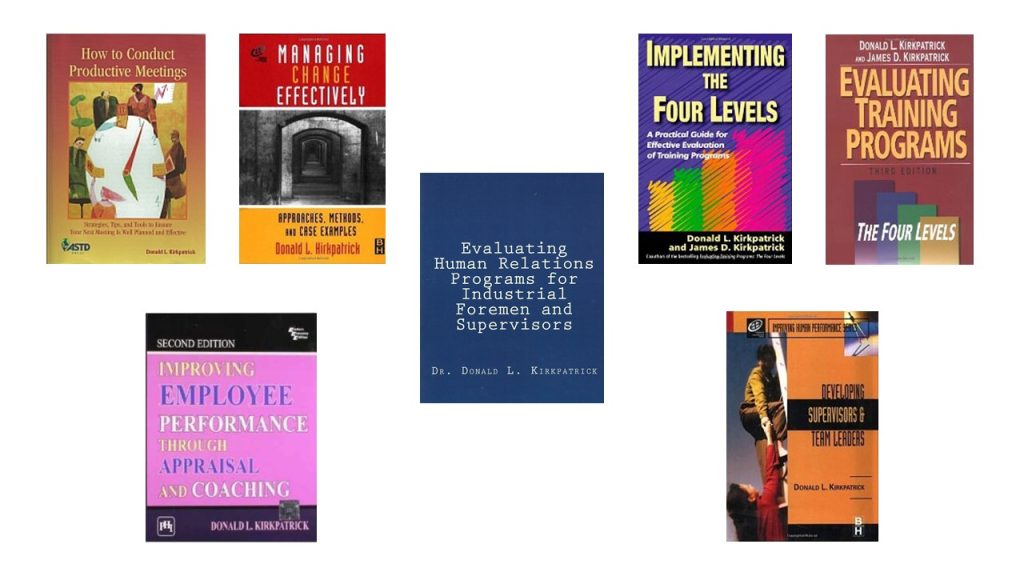 Dr. Don Kirkpatrick Publications
1954
Evaluating Human Relations Programs
for Industrial Foremen and Supervisors
1959
Articles on Reaction, Learning, Behavior
and Results published in Journal of the
American Society of Training Directors, ASTD
1976
Contributor to Training and
Development Handbook: L. Craig
1978
No Nonsense Communication, 1st edition
1983
How to Manage Change Effectively
– Best Book of the Year-ASPA (SHRM)
1984
How to Improve Performance Through
Appraisal and Coaching
– Best Book of the Year-ASPA (SHRM)
1994
Evaluating Training Programs, 1st edition
1998
Another Look at Evaluating Training Programs
2001
Developing Supervisors and Team Leaders
2001
Managing Change Effectively
2005
Transferring Learning to Behavior
2006
How to Conduct Productive Meetings
2006
Improving Employee Performance Through
Appraisal and Coaching
2007
Implementing the Four Levels
2008
Contributor to Handbook for Workplace
Learning Professionals
Demonstrate Training Effectiveness with The Kirkpatrick Model
Learn how to apply the four levels to any program to increase performance and maximize results.