What Our Credentials Mean
Kirkpatrick Partners offers digital badges and certificates to our program graduates so they can publicly share their accomplishments and others can easily verify them.
Here are the authentic Kirkpatrick credentials available to organizations and individuals.
Kirkpatrick Credentials for Organizations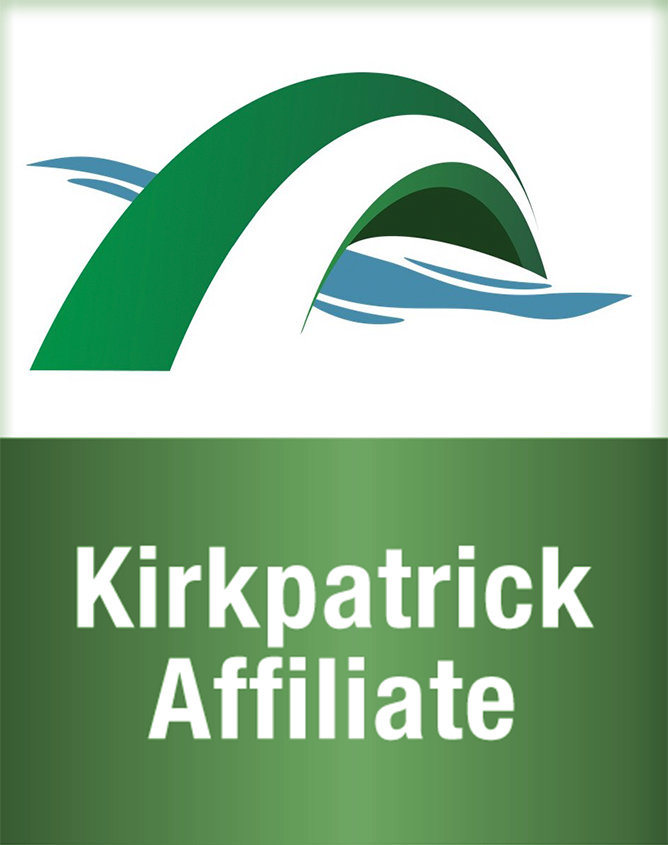 Kirkpatrick Affiliate
Kirkpatrick Affiliates are hand-selected organizations that represent Kirkpatrick Partners around the world. They are the only organizations other than Kirkpatrick Partners authorized to offer authentic Kirkpatrick programs to their clients and the local market.
Each Kirkpatrick Affiliate organization has demonstrated their belief in and upholding of the Kirkpatrick methodology as the preferred means of creating and demonstrating training value. They offer other compatible training programs and services. Each has a spirit of helping others to succeed and has shown itself to be an honest and ethical organization.
Kirkpatrick Credentials for Individuals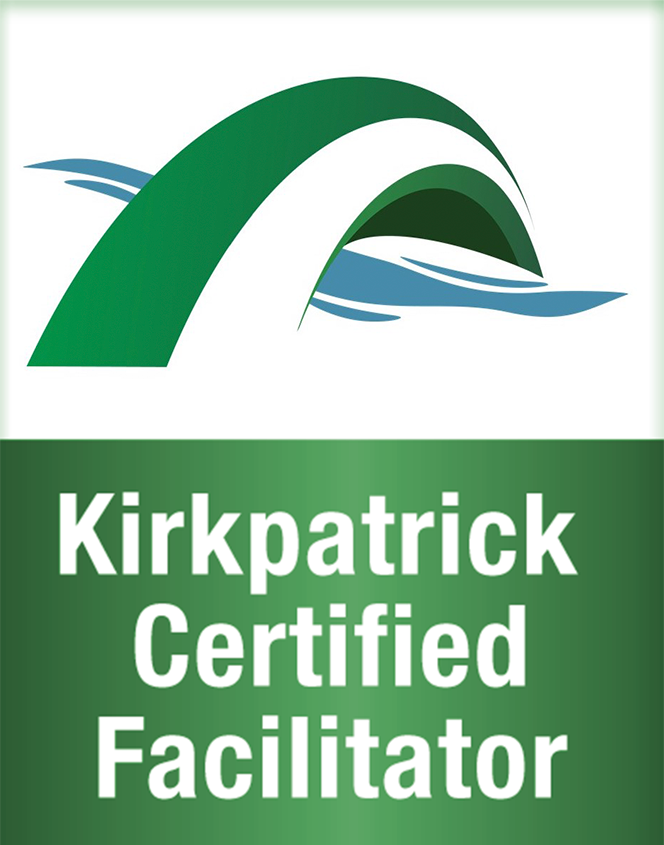 Kirkpatrick Certified Facilitator
Kirkpatrick Certified Facilitators are hand-selected professionals who have a close relationship with Kirkpatrick Partners through program participation and shared work in the field of training evaluation. They are the only individuals worldwide authorized by Kirkpatrick Partners to teach authentic Kirkpatrick programs.
Our facilitators possess multiple years of experience in training and/or business, documented facilitation skill, and deep knowledge of training evaluation. They have successfully completed, at minimum, the Kirkpatrick Four Levels® Evaluation Certification Program – Bronze Level, and the Kirkpatrick® Train the Trainer Program.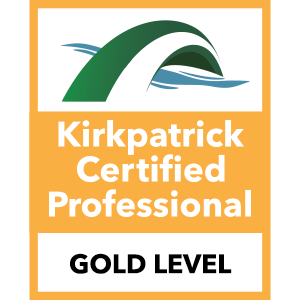 Kirkpatrick Certified Professional – Gold Level
Kirkpatrick Certified Professionals-Gold Level have completed the final step in the Kirkpatrick certification process and made a difference in the world of training and development above and beyond their own organization by publicly sharing the results they achieved through applying the Kirkpatrick Model to their training programs or key organizational initiatives.
They earned certification by presenting or publishing their program evaluation process, results, or best practices in a way that assists other training or business professionals. Kirkpatrick bronze and silver level certification are prerequisites for gold.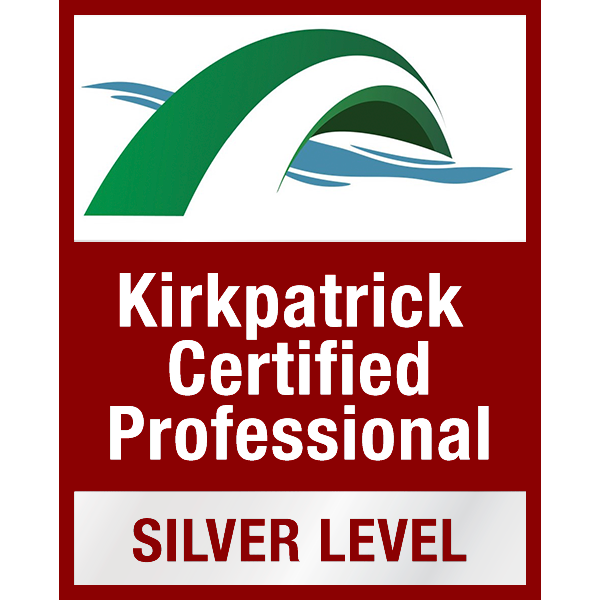 Kirkpatrick Certified Professional – Silver Level
Kirkpatrick Certified Professionals-Silver Level have successfully implemented a Kirkpatrick Four Levels® Program Evaluation Plan in which they analyzed evaluation data in order to make educated decisions during program implementation; identified program success factors and results; and created compelling reports and presentations for stakeholders demonstrating documented improvement in one or more key organizational metrics.
Kirkpatrick bronze level certification is a prerequisite for silver.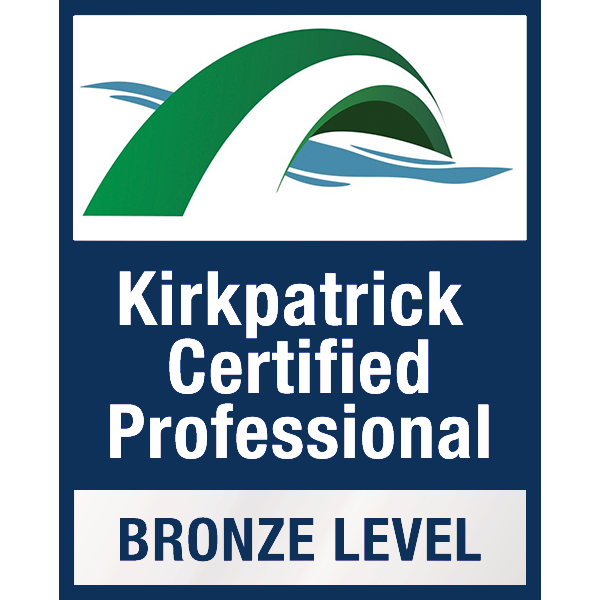 Kirkpatrick Certified Professional – Bronze Level
Kirkpatrick Certified Professionals-Bronze Level have created an effective program evaluation plan that maximizes business results and minimizes resources employed, demonstrated their ability to objectively determine where to allocate training resources to create the most business impact, defined the critical difference between effective training and training effectiveness, and showed they understand how to evaluate programs using appropriate Kirkpatrick Model tools.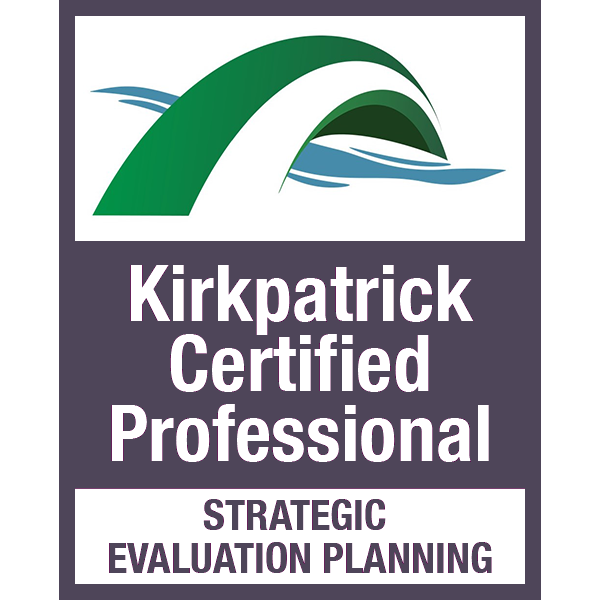 Kirkpatrick Certified Professional – Strategic Evaluation Planning
Kirkpatrick Certified Professionals-Strategic Evaluation Planning have created a plan identifying key functional areas with which to build relationships, learned how to systematically determine the time, money, and other resources required from each functional area for an initiative, and understand how to plan initiatives and follow-up that will maximize business impact.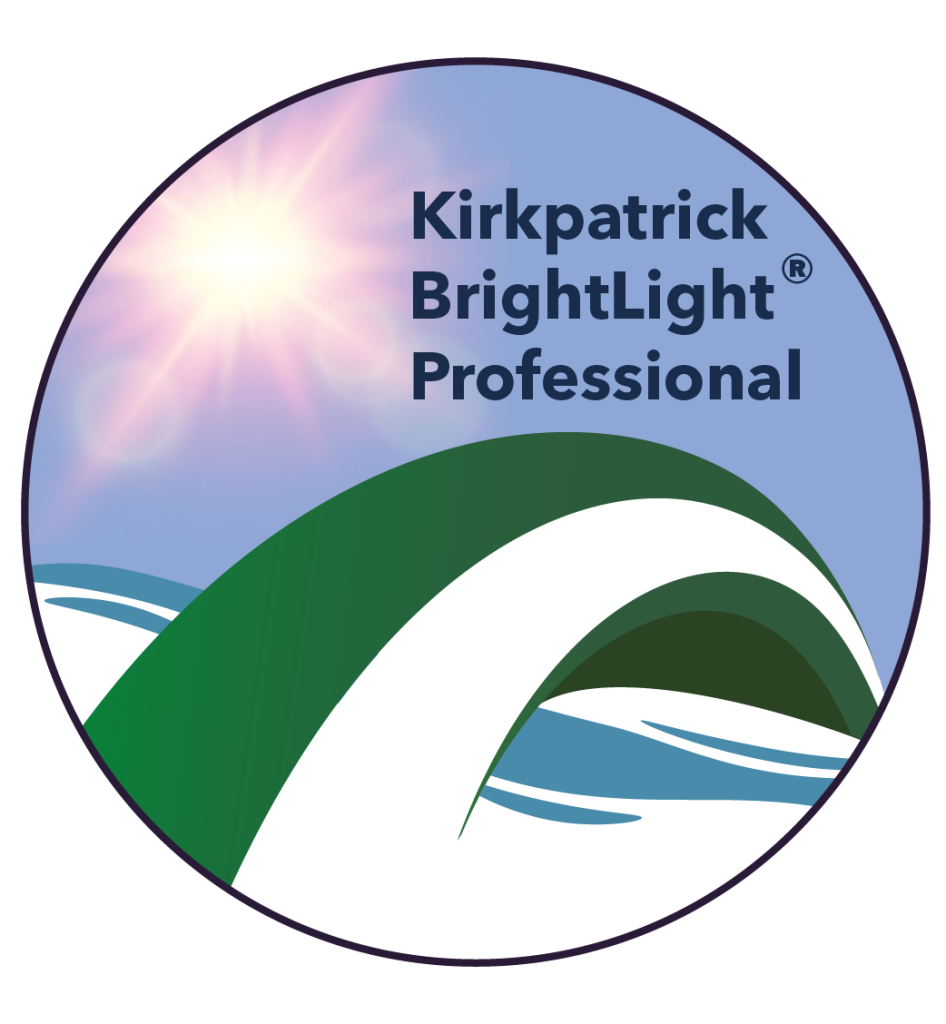 Kirkpatrick BrightLight® Professional
Kirkpatrick BrightLight® Professionals have improved organizational performance and results through implementation of the Kirkpatrick Model, and inspired others in the process. They have directly or indirectly assisted others to improve their own performance and business or mission outcomes.
Kirkpatrick bronze level certification is a prerequisite for the BrightLight® Professional award. In unique circumstances, honorary awards may be granted to others.
About Digital Badges
Kirkpatrick Partners issues badges and certificates through a web-based accreditation service to make Kirkpatrick certifications and credentials more visible and verifiable.
When we award you a digital badge and certificate of completion, you will be able to share it anywhere on the web, such as on a social network like Facebook or LinkedIn, or in a personal blog.
You can also give anyone a direct link to your accreditation profile, where they can see all your earned credit that you have chosen to make public.
Badge FAQs
How do I find my badge if I lost the email notification?

Retrieve your credentials by clicking on this link and checking the email that you provided during program registration.

If you still cannot locate your account or your badges, contact us.
How do I use a digital badge or certificate?
If I am a Kirkpatrick Certified Professional, does this mean I can teach Kirkpatrick programs?

No. Only Kirkpatrick Certified Facilitators are trained and authorized to teach Kirkpatrick programs.
Get Kirkpatrick Certified
Ready to get started? Earn your first Kirkpatrick certification and begin
the journey to becoming a strategic business partner.