2023 Kirkpatrick Program Schedule Now Available
The Kirkpatrick 2023 program schedule is now available.
Why Get Kirkpatrick Certified?
Get Kirkpatrick certified and confidently leverage and validate your talent investments. Learn the time-tested model for creating and demonstrating the value of your key programs to your stakeholders, customers, and organization.
Save Big When You Register Early
Save $300 when you register at least 45 days prior to the program with early bird savings.
View the Program Schedules
Click here for the bronze certification schedule
Click here for the strategic evaluation planning certification schedule
Click here for the silver certification schedule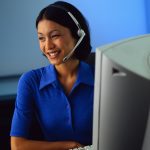 Questions?
Contact us to learn more about our programs or for assistance with registration.
Not Ready to Get Certified?
If you are not ready to get certified yet, don't worry. You can take advantage of our free resources library or read our latest book.