Banking Case Study: Real-World Level 4 Results Worth Millions
Bank A is a national commercial bank in China whose credit card business leads the entire industry both in technologies and services. However, the workforce began to go downhill as they were losing the necessary drivers and motivation to move forward during the last 30 years of development.
The corporate university then launched a program named the Second Business Pioneering Program to boost the career competitiveness of the staff so as to change attitudes, motivate employees and improve work performance with Kirkpatrick Four Levels:
Level 4: Business Results and Leading Indicators
Two important business results were defined by the participants after a comprehensive evaluation on the business performance:
Number of Credit Cards Issued (NCCI)
Month-on-month increase of NCCI: the margin of NCCI between the current month and last month
Increase of NCCI of the trained branches than untrained branches
Number of Effective Credit Card Issued (NECCI)
Month-on-month increase of NECCI: the margin of NECCI between the current month and last month
Increase of NECCI of the trained branches than untrained branches
Level 3: Behavior and drivers
Submit a personal NCCI and NECCI improving action plan within a month after training and implement it in practice.
Summarize problems and related action solutions regarding NCCI and NECCI improving in the current workplace and put all these into a work report.
Upon boosting these changes in behavior, the corporate university applied drivers as follows:
After training follow ups:
Interview managers, participants in person or via a phone call to evaluate program results.
Track some of the targeted employees thoroughly as specific investigating samples.
After training reinforcement:
Write by branches the career competitiveness in improving cases.
Share the career competitiveness improving cases monthly within the organization and encourage people to learn.
After training encouragement:
Branches offer quarterly and monthly career competitiveness awards to outstanding employees
Level 2: Learning
In order to achieve business results by encouraging changes in critical behaviors as well as meeting the expectation of the stakeholders, participants of the program tried to achieve the following learning objectives:
Define personal value in the team and non-profit drivers.
Identify personal working objectives together with one's development plan.
Express personal mindsets of pioneering, positive working and gamification and apply these in practice so that one can become a welcomed professional who is good at cooperation and self-government.
Build a mindset of pioneering: from "this is not my business, it's the company that should deal with it" to "this is my business since I'm a part of the company".
Build a mindset of positive working: from "someone with a small role like me cannot make any difference" to "I can do more to make a difference".
Build a mindset of gamification: from "I've done good enough" to "I can do better".
Program Outcomes
The whole program covered 66 training sessions within the organization with over 5,000 participants. The morale and career competitiveness of the staff were improved, as well as the overall performance. The average NCCI reached 4 with 11,475 in total, meanwhile, the NECCI reached 3 with 9,045 in total. The whole program brought about a return value of 3 million yuan in the end.
Dr. Li Hu of Kirkpatrick Affiliate OnDemand is our guest contributor this month. OnDemand facilitates Kirkpatrick programs in China. If you have any questions for Dr. Hu or for OnDemand, email: hlc@ondemand-learning.com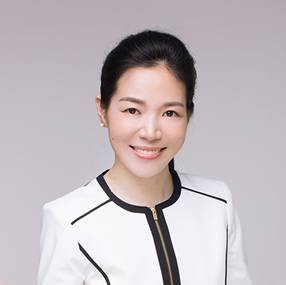 Above: Dr. Li Hu of OnDemand Consulting, LLC
Join the Discussion

Have you used the Kirkpatrick Model to achieve Level 4 Results? Are you still working toward Level 4? Share your story. Here are some ways to join the discussion.

Log in and leave a comment

Comment on this feature on Facebook

Start a LinkedIn discussion


Don't Miss a Feature

Register with us to receive Kirkpatrick Quick Tips delivered to your inbox each Wednesday.


Additional Resources

The New World Kirkpatrick Model
Kirkpatrick's Four Levels of Training Evaluation
Why is Everyone Afraid of Level 4?